Terms & Conditions
Accommodation Invoice amount will need to be paid within 24 hours after acceptance of the quote in order to receive your confirmation.

Membership max of 6 guest per membership

Unlimited bookings

All resorts Rules and regulations need to be respected.

Some Lodges / Resorts might charge key / breakage deposit (In- house rules)
Self-catering options only the following will apply:

Midweeks (Check in Monday afternoon – Check out Friday morning @ 10:00 strictly)

Weekends (Check in Friday afternoon – Check out Monday morning @ 10:00 strictly or late Sunday afternoon) Price will remain the same

Full weeks (Check in Friday afternoon – Check out Friday morning @ 10:00 strictly)

Hotel / Some Lodges

Any day on the week min of 2 or 3 night stay all depend on the Lodge / Hotel / Resort signed up deal

No drinks / meals will be included

Non self-catering (Alcohol might not be allowed)

Any direct bookings with the establishments will be subject to the full charge without any discount.

All accommodation offers are subject to availability.

No booking fees apply.

Please note...discounted specials will not be allowed on any discounted or special offers currently being promoted by the participating venues or any 3rd party marketing offers. In other words...No discounts upon discounts will be allowed.

We (Mad Travel & Hospitality) as the service provider reserve the right to offer alternative accommodation venues and dates in the event that your requested venue is not available or where the requested venue is no longer made available to us due to reasons beyond our control.

All food/beverage/reception related products and miscellaneous purchases at the venue, not included in this promotion, are for the voucher recipient's account and must be settled on or before departure.

This membership may not be sold and is not redeemable for cash.

Non-compliance of these terms and conditions may lead to the participating venue refusing to honour this voucher.

Mad Travel & Hospitality and the participating distribution company cannot guarantee that the accommodation provider will not make any policy changes and further, do not accept liability for such eventuality, the quality of service or other accommodation provider matters arising from this offer.

The voucher recipient indemnifies Mad Travel and the participating distribution company against all and any claim, of whatsoever nature, which may arise as a result of the non-performance, negligence or omission by any party involved in the provision and the service delivery of this voucher.

Mad Travel & Hospitality may not be held responsible for any misrepresentation by a third party.

These are the only terms and conditions and cannot under any circumstances be varied.

www.madtravel.co.za

i

s a private club for membership holders only.

PLEASE NOTE! Peak periods are excluded from this offer in certain areas of SA.
Book Online to Save
Online booking could only be hold for 8 - 12 hours and final payment will be requested. Once units been placed on hold.
Save from R1000 - R5000 on your booking
Best Price Guaranteed
SECURE BOOKINGS
WE USE A SECURE BOOKING PARTNER TO FACILITATE ALL OUR ONLINE BOOKINGS.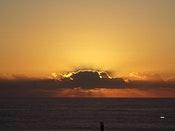 Contact Details below
Madalein Breet
Cell: +27 79 434 8472
Email: madalein@madtravel.co.za
Follow us on:
Twitter: